Tokenisatie – Dé weg naar de nieuwe deel-economie.
"Waarom het een goed idee is om de aandelen van je onderneming op de blockchain te zetten?"
Herman Vissia, CEO van onder meer Byelex en Liqwith.
Blockchain for investments funds



Herman Vissia, the visionary and fintech inventor, and Roel Wolfert, the financial business man entrepreneur, will share their insights and expertise on how blockchain technology is transforming the investment world.
Blockchain and Legislation
"Legal considerations when tokenizing assets"
Herman Vissia, a serial-entrepreneur and visionary who has been at the forefront of blockchain innovation for years. And joining him will be Benjamin Niemeijer, a leading lawyer who specializes in blockchain and has an in-depth understanding of the legal implications of this groundbreaking technology.
The Social Impact of Tokenization
Curious about the potential of blockchain technology and how it can impact society? Do you want to learn more about tokenization and how it can revolutionize our world? Herman Vissia and Martijn Hekman are todays hosts of our 4th. LiqwithTV webinar. Martijn, who works in Malawi with 180.works, will provide unique insights into the social impact of tokenization, (ever heard of tokenizing a timber tree?) while Herman will delve into the technical details of blockchain technology. But that's not all! We also want to invite you to download our Publizz app from the Google store available for Android only and subscribe to our new magazine, BLCKchange! This magazine offers a fascinating blend of daily content about social impacts and tokenization, and the best part? It's completely free. Not only that, but we've made it possible for you to earn money simply by reading our articles. So what are you waiting for? Check it out and spread the word to anyone who wants to stay informed about the latest developments in blockchain technology and its potential social impact.
Our STO solution solves all issues mentioned above and represents an alternative to traditional bank loans, crowd funding, venture capital, ICO's and IPO's.
Security tokens represent regulated financial instruments. Unlike utility tokens, these asset-based tokens represent actual value.
An STO merges the legal status of a traditional IPO with the advantages that blockchain-based technology brings such as transparency and security. Entrepreneurs get easier access to cheaper liquidity. And participants classify as investors with all respective rights derived from the financial instrument.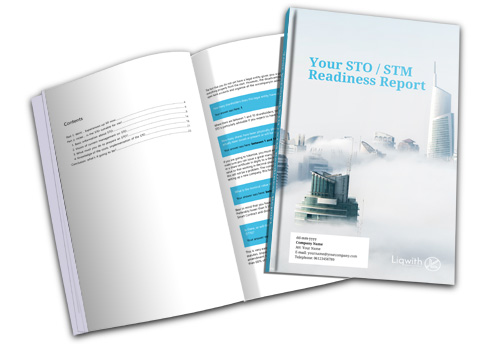 Want to get in touch? We'd love to hear from you. Here's how you can reach us…
Helium 12
4751 XB Oud Gastel