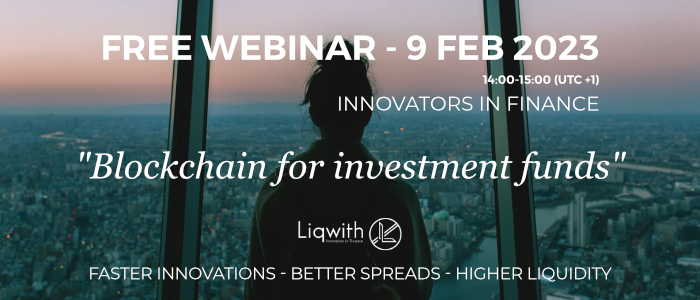 Tokenisatie is een baanbrekende technologie die de manier verandert waarop investeringsfondsen worden beheerd en verhandeld.
Door fractioneel eigendom, liquiditeit, transparantie en kostenbesparingen te bieden, opent het nieuwe kansen voor investeerders en creëert het een efficiënter en rechtvaardiger financieel systeem.
Als u voorop wilt blijven lopen in de sector van investeringsfondsen, overweeg dan om vandaag nog de voordelen van tokenisatie voor uw bedrijf te ontdekken en deel te nemen aan ons gratis webinar!
Tokenisatie – Dé weg naar de nieuwe deel-economie.
"Waarom het een goed idee is om de aandelen van je onderneming op de blockchain te zetten?"
Herman Vissia, CEO van onder meer Byelex en Liqwith.
Our STO solution solves all issues mentioned above and represents an alternative to traditional bank loans, crowd funding, venture capital, ICO's and IPO's.
Security tokens represent regulated financial instruments. Unlike utility tokens, these asset-based tokens represent actual value.
An STO merges the legal status of a traditional IPO with the advantages that blockchain-based technology brings such as transparency and security. Entrepreneurs get easier access to cheaper liquidity. And participants classify as investors with all respective rights derived from the financial instrument.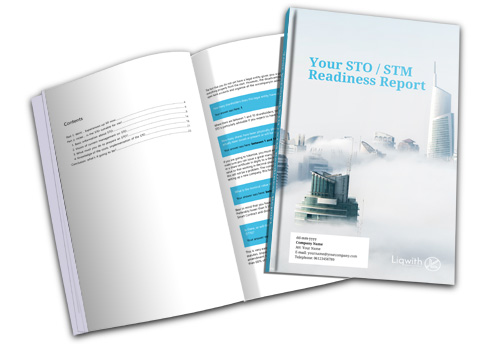 Want to get in touch? We'd love to hear from you. Here's how you can reach us...
LIQWITH OFFICE
Helium 12a
4751 XB Oud Gastel